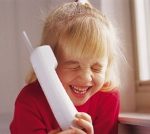 When your social media accounts are hacked, it can cause a large degree of embarrassment and difficulty. It can create a negative image on your campaign and the candidate.
One sign that you've been hacked is unusual activity from your account –such as posts or messages you didn't create. Often hackers will change your password so you can't get into your account anymore.
Here are links to use if your social media accounts are hacked, along with some tips on keeping your social media accounts safe.
This resource is available to members.
OnlineCandiateResources.com provides access to:
Online political campaigning articles

Custom tools, including the Campaign Letter Generator

Free social media graphics and brochure templates

Website copy examples and political resources

And more.
Access is FREE for Online Candidate campaign website clients. Find out more.