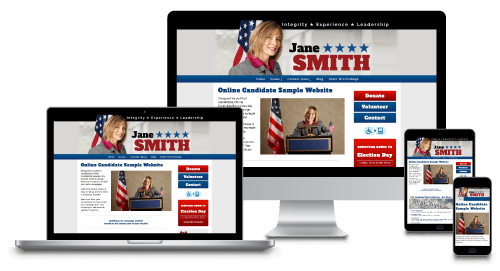 For Online Candidate clients, access to this site is FREE. Simply log in to your website administration and check the Marketing Tab for access information.
Not an Online Candidate client? Check out our affordable campaign website packages, and find out how we can give your campaign the winning edge.
---
Access for Non-Online Candidate Clients is purchased for a set, non-recurring period.
Questions or problems with registering? Contact us at contact [@] onlinecandidateresources.com